School Events
SDPSSA Cross Country Carnival
Aaliya Gonzalez winning the 12/13 Girls Event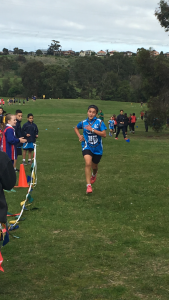 Assembly Awards & Certificates
2017 School Captains receiving blazers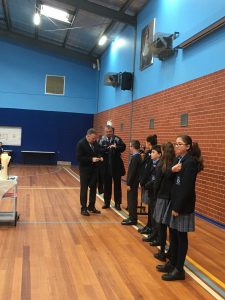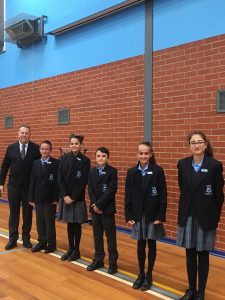 Peer Tutors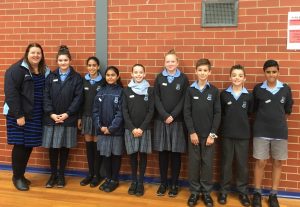 Sports Captains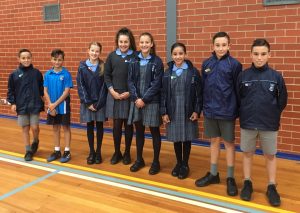 2017 6 Red, 6 Green, 6 Yellow & 6 Blue confirmation certificates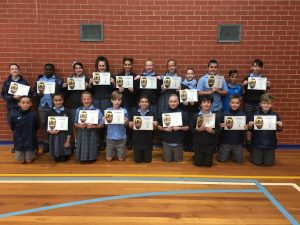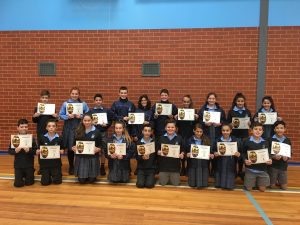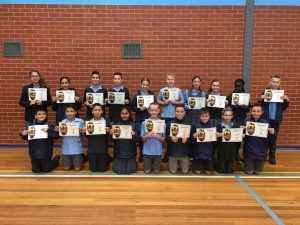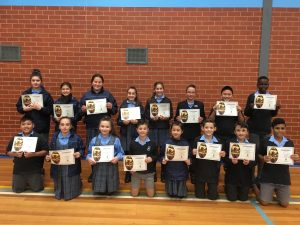 Athletics Day
Cross-Country
On Thursday the 27th of April, the year 3s, 4s, 5s and 6s competed in cross country.
The races were broken into age groups. The 9 to 10 year olds ran 2 kilometers (5 laps of the school). Ages 11, 12 and 13s did 3 kilometers (8 laps of the school).
It was very close between the top 2 houses. Only one point difference between the 2 houses.
The final scores were:
4th place Blue house with 52 points.

3rd place Green house with 57 points.

2nd place Yellow house with 64 points


1st place, on 65 points was Red house.  
It was a very competitive and fun day.
Written by
James Galea & Thomas Simic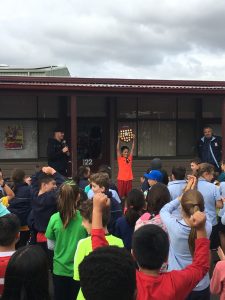 Year 5 Surf Camp –